Reading Habits of 2017
The annual blog post of my reading stats for the year.
I read 65 books in 2017 which is a bit more than last year. A total of 21,650 pages, a respectable 2,672 over last year. This works out to 59 pages per day, or a book every five and a half days on average.
Of the 65 books, I read 63 in ebook format and two were physical books. I also listened to Artemis as an audiobook which isn't counted above. I listen to a few audiobooks a year, but they are usually books I have already read previously so I don't track them. In this case, the expert narration by Rosario Dawson made 'reading' for the first time as an audiobook a no-brainer.
My average rating was 2.94 compared to Goodreads of 4.00 which seems a bit harsh. There were five books I didn't finish, which is a high number compared to previous years so perhaps that indicates I was taking more risks with my reading selections than previous years, and that is showing in my ratings.
I also read 875 articles and blog entries which is the most I've read since I started tracking in 2014. A word count of 1.16 million.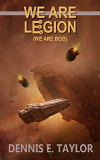 There were a lot of good book series this year. The biggest surprise would be the Bobiverse trilogy which kicks off with We Are Legion (We Are Bob). I was a bit dubious with it at first, but ended up quite engrossed.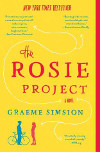 The Intrepid Saga and Orion Wars series, following the adventures of Tanis Richards are a consistently good read. While I've enjoyed that character and the world around her, I haven't been tempted to read the other offshoots of the Aeon14 universe yet.
Finally, The Rosie Project was such a completely charming surprise I ended up reading it straight through in one night.