Reading Habits of 2016
So one year I'll find something else to blog about, but in the meantime here's my reading stats for 2016.
I'd read about 72 books in each of the previous two years, but only read 61 in 2016, which is a marked drop. A measly 19,278 pages which works out to 53 pages per day, or a book every 6 days on average. This is a drop from the previous year's 57 pages per day or a book every 5 days, so I've perhaps not slowed down that much it seems.
My average rating was 3.31 compared to Goodreads of 3.96, so I seem to be continuing the trend of getting kinder in my ratings (or sticking to books more likely to appeal to me). Like 2015, there was only one book I gave up on.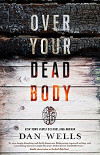 I also read 654 articles and blog entries. I really love the ereader integration with Pocket (although to be honest, I would probably love integration with Instapaper just as much if not more).
Favourite book would have to be Over Your Dead Body which chronicles the continuing adventures of John Cleaver that started with I Am Not a Serial Killer. Fortunately the disappointing movie adaptation of the first book hasn't dampened my appreciation for this series.
I also enjoyed Harlan Coben's Fool Me Once so much I read it twice! So it turns out I only read 60 unique books.
Special mentions have to also go to: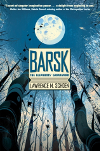 I also read the The Three-Body Problem trilogy, which was recently released in English and has got a lot of attention. While I liked it and would certainly encourage science fiction fans to give it a go, it didn't appeal to me as much as it did to others (3 star rating from me, against 4.29 on Goodreads).
Three books rated with five starts, 26 with four stars, and 17 with three makes 79% of books with a three star rating or better, compared to 60% for the previous year, so seems I went for quality over quantity this year. As with last year, all these books were read as ebook format on my trusty Aura HD.
Lastly, there were two series I plowed through which I found thoroughly enjoyable reads. The first is The Rho Agenda which I recommend reading in published order, not chronological. Initially thinking this was more of a young adult read, it sucked me in and kept me going through seven books (so far). The second is The Expanse which I decided to give a go after watching the first season of the TV series. Shame we've got to wait until November for the next installment.